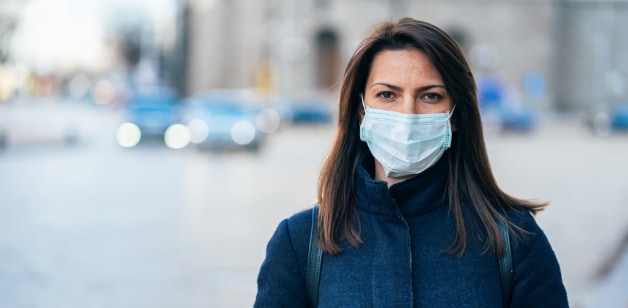 As the effect of coronavirus (COVID-19) continues to evolve, we're monitoring the latest news about its effect on the Social Security Administration and the processing of your SSDI and SSI applications. On March 16, the Social Security Administration announced that its offices would close throughout the country to protect workers and benefit recipients from the coronavirus pandemic. But this does not mean that the Administration's services have halted. Here's some important information you should know:
In-Person Services
As of Tuesday, March 17, 2020, the Administration suspended face-to-face service to the public. This means that both the field offices and hearing offices are closed until further notice. Although they are not open to the public, the Administration continues to provide limited, critical services via phone, mail, and online.
If you had an appointment already scheduled or you have any questions, you can proceed via telephone. You can call your local Social Security Office by using the locator here. Social Security also has a national 800 number that provides many automated telephone services such as requesting a benefit verification letter or accessing the status of your claim, among others. Their number is (800) 772-1213.
You can continue to review your information, apply for benefits, manage your account, and find help and answers online here.
Telephonic Hearings
If you currently have a hearing scheduled before an administrative law judge, you have the opportunity to continue with your hearing via telephone. Although you have the right to an in-person hearing, you can waive that right and proceed with your hearing over the phone. The judge, expert, representative, and any other necessary personnel will also appear at the telephonic hearing.
The Administration will call you if you have a hearing scheduled. But remember, the agency will never call to tell you that your Social Security number has been suspended or to demand payments or ask for credit card information.
Suspended Services
The Social Security Administration has suspended any current medical continuing disability review. A continuing disability review is a routine review done by the Administration. These reviews are done to make sure that people receiving disability benefits are still disabled and entitled to those benefits.
The Administration is also suspending the processing and collection of overpayments. An overpayment occurs when Social Security pays you more money for a month than you should've been paid.
Social Security Benefits
You will continue to receive your monthly benefit amount if you use Direct Deposit. If you are already receiving benefits, you can create a Social Security account and start or change direct deposit online. Visit ssa.gov to create an account or call Social Security at (800) 772-1213.
How Long Will It Last?
It is unclear how long any closures may last because the Administration did not specify a projected end date. But our offices will continue to actively monitor the situation and continue to work to ensure you receive the benefits you deserve