Make a positive impression at your remote disability hearing with our expert tips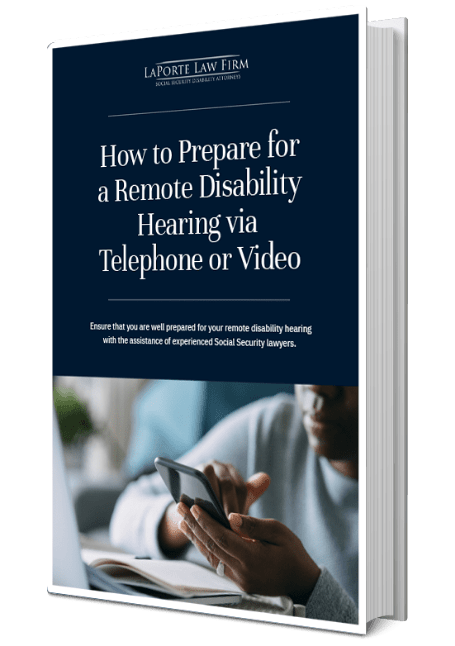 Remote hearings are a faster and more convenient way to process your case
Your case won't be affected by opting for a remote hearing instead of a physical one. On the contrary, we have nine compelling reasons why scheduling a remote hearing works to your advantage.
Avoid poor preparation and harmful mistakes to get the best outcome without leaving the comfort of your own home
Technical issues, inappropriate behavior, and many more factors can hinder your remote hearing, but our clearly outlined best practices for telephone and video hearings will remove uncertainty and set you up for success.
COMPLETE THE FORM BELOW TO GET YOUR FREE EBOOK