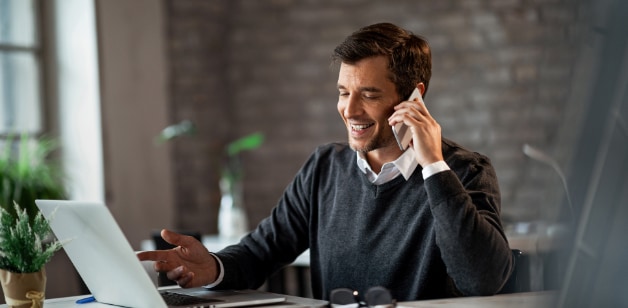 After the stay-at-home order that went into effect in California on March 19, 2020, COVID-19 is impacting every person and business across the state. At the LaPorte Law Firm we recognize that this period is a time of great uncertainty, and the ground seems to be shifting with the rapidly evolving crisis. We want to assure our clients and perspective clients that we are here for you and still working on your behalf. Even though our staff is working from home, we are fully operational and still performing he same services remotely. For our current clients or those who are considering applying for Social Security disability benefits, we are open and here for you.
These are some of the essential functions that the LaPorte Law Firm is performing during this crisis:
For New Clients
Free case evaluations: Call our office today to schedule a telephone appointment with an attorney to discuss the disability process and the particular individual circumstances of your case. The appointment is completely free of charge.
Disability Applications: We continue to file initial disability applications for our clients. Our offices can help you complete a disability application from the comfort of your home without the need to go to a Social Security office.
Appeals: If you received a denial notice in the mail give us a call right away. The US Postal services is fully operational during this crisis and SSA is continuing to issue disability determination decisions. You have sixty days to file an appeal and if you retain our firm we will file the appeal electronically on your behalf.
Waiting on your disability hearing? Call our office right away to set up a free consultation to discuss your case and potential representation at the hearing.
Current Clients
Appeals: If your disability application or appeal is denied, we will file a request for reconsideration or request for hearing on your behalf. These appeals are all completed online. As always if you receive any correspondence or paperwork from SSA please give us a call right away.
Claim Processing: Our staff continues with their normal operations of calling Social Security to follow up on your applications and appeals, requesting and submitting medical information, and informing you about the status of your case. If you have a question about the status of your case please do not hesitate to contact us directly. We are here for you and happy to provide updates.
Hearing Prep: We are proceeding with our normal preparation routine prior to disability hearings. We will schedule a meeting with your attorney two months prior to your hearing to conduct a practice hearing, answer any questions you have about the process, and submit requests for updated medical records. As attorneys with electronic access to client files, we continue to review your case files and submit prehearing briefs to the judge prior to the hearing.
Hearings: Social Security hearing offices will conduct disability hearings telephonically. If your hearing is schedule for April 2020-May 2020, you will be asked to waive your right to appear in person in front of a judge and to waive your right to 75 days notice of any changes to the manner or appearance. Our office will contact you to discuss this option and, if you agree to the telephone hearing, ask you to sign a statement indicating your willingness to conduct your hearing by telephone. Please note that SSA employees are working remotely and in many cases being asked to use their personal telephones, so they may call from a blocked private number. Beware of scams. SSA employees will never threaten you or ask for credit card information over the phone.
Please check back for additional updates regarding SSA's response to the COVID crisis. We are continuing to monitor the situation and will provide any new information as we learn it.
Stay healthy and stay strong,
– LaPorte Law Firm