If you are a Social Security beneficiary, expect to see your benefit increase next year. All SSDI and SSI disability recipients will receive a 1.3 percent COLA for 2021. COLA stands for "Cost of Living Adjustment". Social Security annually increases benefits to counteract inflation. Here are some other important changes related to the Social Security disability program. Please note that the amounts for Substantial Gainful Activity are in gross dollars.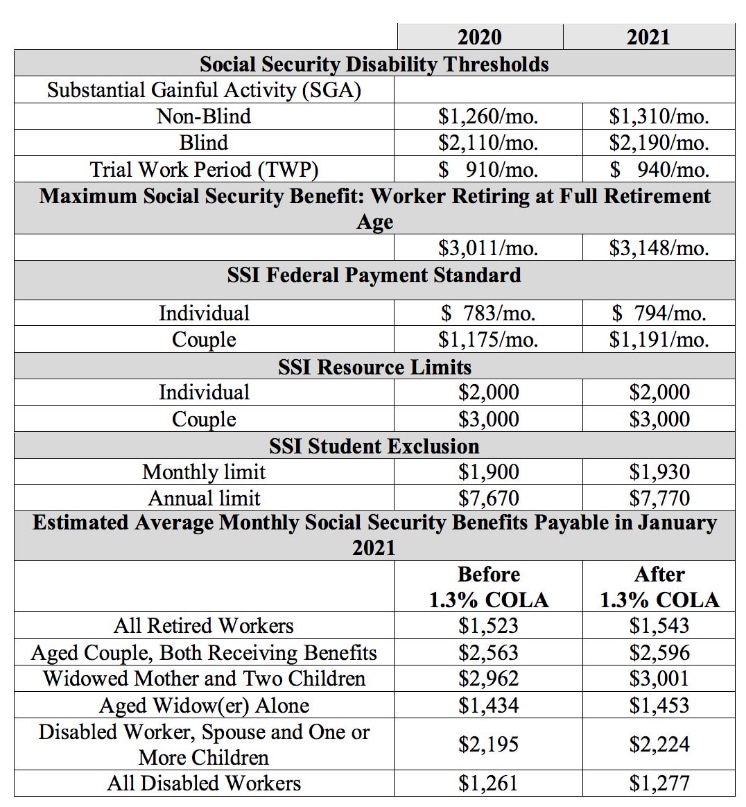 https://www.ssa.gov/news/press/factsheets/colafacts2021.pdf
You should receive a communication from Social Security indicating your new benefit amount. To access your benefit information and to make other changes, use SSA online services.