Read what our clients say about our work
After over 40 years of service,
LaPorte Law Firm has won thousands of claims and appeals for our clients
I highly recommend working with this firm. They helped me get my Social Security Disability faster than I expected. Mr. LaPorte and his paralegal, Sylvia, are fantastic. They are professional, organized, and excellent at what they do. I feel so grateful to them.
I became disabled and had to find an attorney. After researching for one in my area, I found that this law firm was best suited for my needs. I contacted them, made an appointment with Kevin LaPorte, and never looked back. My attorney handled everything; we had one meeting and it was done. Yes, there was some waiting, but it was well worth it. His assistant, Sylvia, was very professional, answering all my questions or forwarding them. They would call to see how things are, send me things to fill out, or ask for things to be sent. This was extremely good for me, because I was not very mobile at the time. I would highly recommend this law firm if you need assistance. They handled the case very well and did all the paperwork and filing. I couldn't be happier.
LaPorte Law Firm is very good at what they do. The application process for a Social Security Disability claim can be a long, complicated, and stressful experience, but LaPorte made the entire process so much easier for me. They're the best!
If problems arise when dealing with Social Security Disability, calling LaPorte Law Firm is the best thing you can do. Professional, experienced, confident, and reassuring are a few words I'd use when recommending them.
Kevin and Sylvia were extremely supportive, professional, and courteous throughout the entire appeals process. Kevin is not an overly aggressive attorney, but he is very experienced and knowledgeable about the process, and I believe that is why he wins favorable outcomes. He prepared me for the very long and invasive appeals process. He answered all of my questions and gave me very good advice on how to answer all of the judge's questions. I would highly recommend LaPorte Law Firm to anyone who needs a knowledgeable, professional, and supportive attorney to help with Social Security Disability.
Terry LaPorte is the best. When I was looking for a referral, every knowledgeable attorney referred me to Terry (and only Terry). He worked hard for me, was an excellent advocate, and I completely trust his judgment. He is a kind and decent man, too. I'm grateful I found him.
LaPorte Law Firm has been great. The team was professional, caring, and supportive throughout the entire process. I never once doubted that my case was in the best hands possible.
My spouse was entering into the scary world of disability and we needed guidance. Kevin LaPorte and Sylvia Marichalar were patient, understanding, and helped us through the red tape of Social Security the first time around when most are denied. No stress, no fuss, just straightforward professionals with a heart.
Wow! I am so impressed with Mr. LaPorte. He is the kind of man you hope for when you need a lawyer. I did a fair amount of research on Bay Area lawyers who handle disability and found that most firms don't want to take your case until it's time for an appeal, because they make more money that way. But that is not in your best interest. I went to Terry before starting my SSDI application. He took my case, did all the upfront work, and I was approved in three months. I seriously doubt that I would have had such a great result if Terry was not in my corner. He is clearly about helping people, and not just making money. I am so grateful to him.
Terry LaPorte is an amazing disability attorney. After fighting for disability benefits with another attorney for five years and being denied my benefits, I decided to switch attorneys and was fortunate enough to find Mr. LaPorte. After carefully reviewing my case for free, he gave me clear actions to take to help strengthen my case. He kept me informed throughout the process and was always willing to listen and answer my questions in a thorough and timely manner. Once I had a court date, it took the judge five minutes to look at my paperwork and decide in my favor. Terry is a professional, skilled, and caring attorney. I would highly recommend him to anyone trying to get their disability benefits.
I am so grateful to LaPorte Law Firm for the expertise, guidance, and professionalism with which they handled my claim, helping me get the most positive outcome I could possibly hope for! The system seemed daunting and overwhelming to me at the beginning, but Terry LaPorte took the time to talk through the details of my case on several occasions before we started and helped familiarize me with the process.
After getting turned down for SSDI twice, I went to Kevin LaPorte for representation on my appeal. We just won our appeal before an administrative judge, bringing an end to a long two-and-a-half-year ordeal. Kevin LaPorte is everything that you'd want in an attorney — extremely knowledgeable, prompt, an excellent communicator, organized, direct, well prepared, and compassionate. He told me exactly what to expect at the hearing and correctly predicted many of the issues that the judge would delve into. I knew I was in excellent hands with a top-notch legal advocate. Additionally, his relaxed, calm, and confident manner made him a pleasure to work with. Finally, his legal assistant, Sylvia, is extremely organized, prompt, and thorough, making communication with his office very easy. With total confidence, I can tell you that this is the legal team you want representing you.
Tired of going it alone?
Get the assistance you need in three easy steps.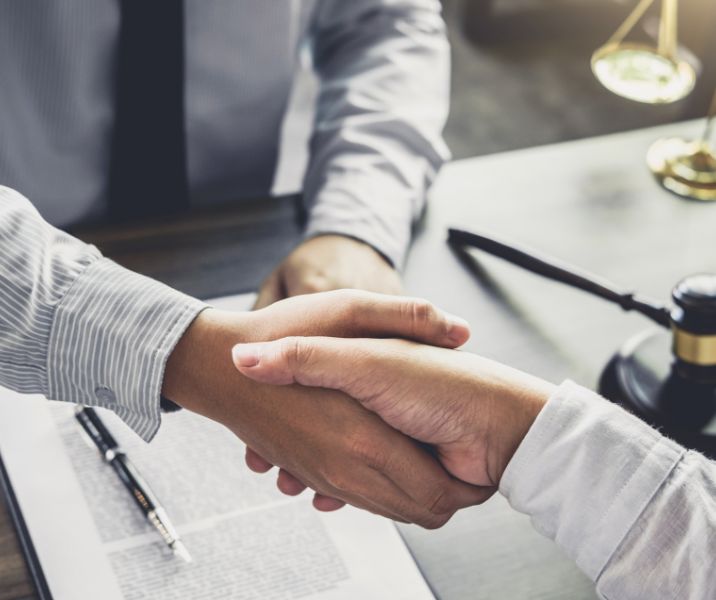 Free consultation call
Book a free 30- to 60-minute consultation call with us so we can assess your situation.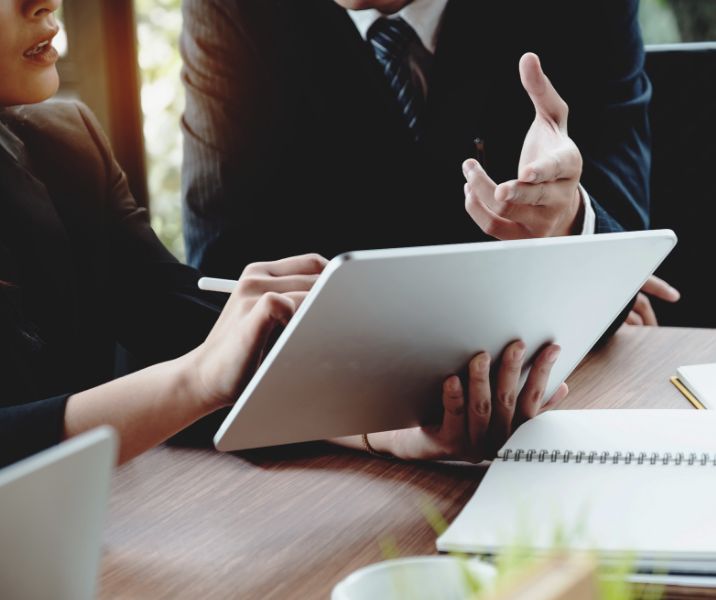 Evaluation by experts
Receive your free case evaluation from our experienced team, who can review your medical history and discuss how Social Security law applies to your situation.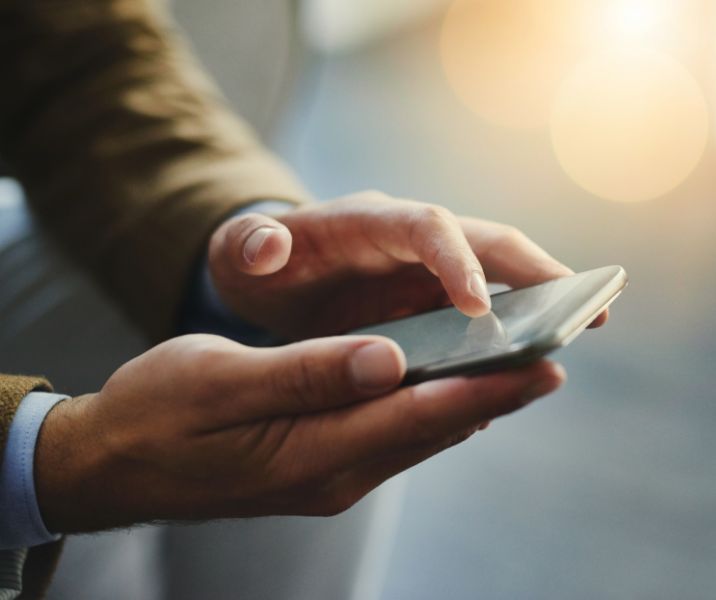 Get started
Begin the onboarding process with LaPorte Law Firm if your case is taken on by the legal team.
Frequently Asked Questions
At LaPorte Law Firm, we only receive a fee if you win your case – so you have nothing to lose. We're with you every step of the way.
Equipped with years of experience and thousands of successful cases, LaPorte Law Firm is the leading disability attorney in the Bay Area, and we have the awards and certifications to prove it.